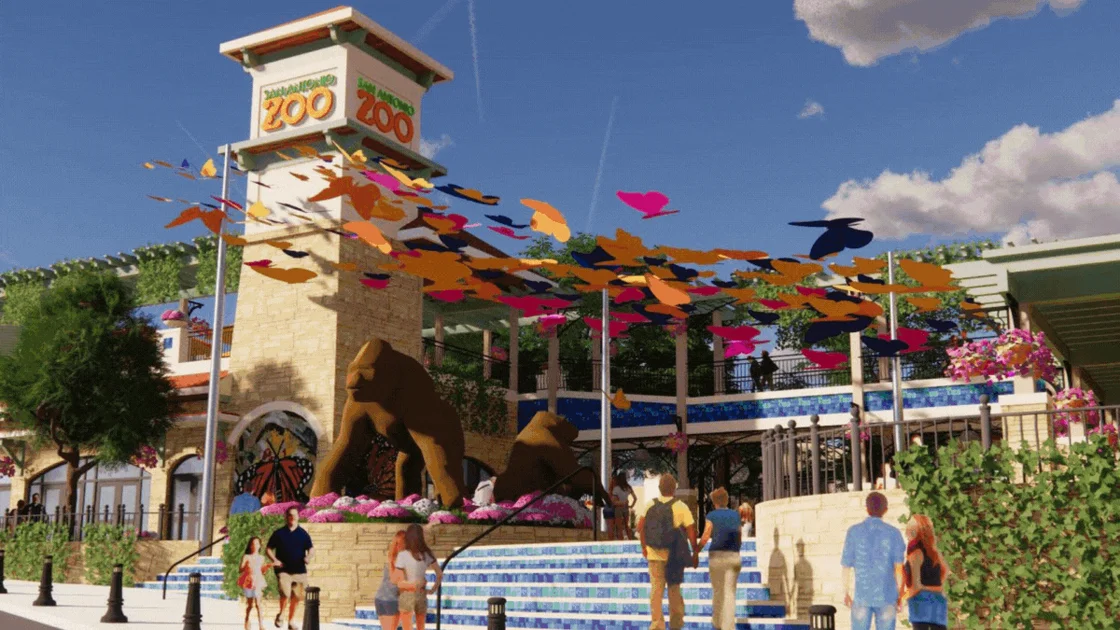 Attention, San Antonio families! The San Antonio Zoo, a cherished landmark with a rich 109-year history, is about to embark on a new chapter. The zoo is ecstatic to announce the Monumental Grand Opening of its revamped front gate, and you're invited to be a part of this momentous occasion!
Here's What You Need to Know:
When: December 1, 2023
Time: 11:00 a.m. to 12:30 p.m.
Where: San Antonio Zoo, 3903 N St. Mary's Street, 78212
Event Itinerary:
11:00 a.m. – Gather at the venue
11:30 a.m. – Engage in the Opening Ceremony with:
Tim Morrow, the dynamic President & CEO of San Antonio Zoo
Distinguished representatives from H-E-B
Honored city officials
11:50 a.m. – Revel in captivating performances and the symbolic ribbon-cutting ceremony
12:00 p.m. – The gates swing open for the public
12:30 p.m. – Event wraps up
The zoo's entrance has undergone a significant transformation, and the team is eager to showcase the enhancements to its visitors. This new gateway promises to immerse guests in the heart of San Antonio, capturing the city's lively ambiance, iconic sounds, and rich cultural tapestry.
But that's not all! The entrance boasts rapid entry points, a fresh gift shop for all your souvenir needs, an adventurous Lemur Skytrail, and an exclusive rooftop event space. Prioritizing the visitor experience, the zoo has also streamlined pedestrian movement, improved traffic management, introduced dedicated entrances for school groups, and amplified facilities for individuals with disabilities.
So, mark your calendars and join the San Antonio Zoo in celebrating this significant milestone. It's not just about a new entrance; it's about creating lasting memories and experiencing the zoo like never before. See you there!