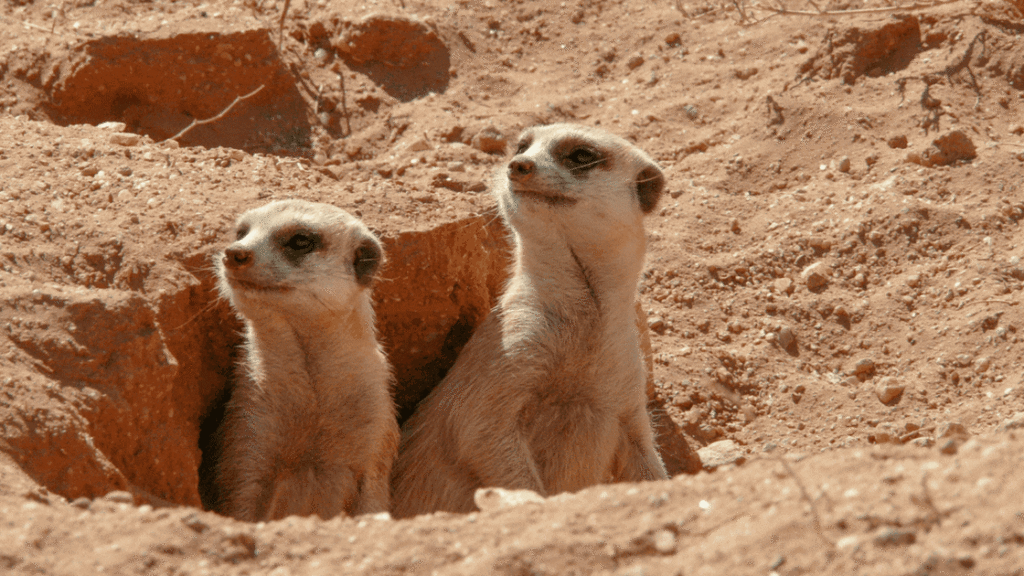 The San Antonio Zoo has announced an exciting addition that is bound to capture the hearts of animal enthusiasts and families alike. After an absence of 27 years, the meerkats are making a triumphant return to the San Antonio Zoo, bringing their playful and charming presence back. Get ready to experience the magic as these adorable creatures take center stage in their brand-new habitat located in Kronkosky's Tiny Tot Nature Spot.
Visitors to the zoo will now have the incredible opportunity to witness a lively meerkat family of five, each with their own unique personality and captivating antics. Watch in awe as they scurry, dig, and play, showcasing their extraordinary teamwork and undeniable charm. This delightful display of meerkat behavior promises to be an unforgettable experience for visitors of all ages.
To commemorate the grand opening of the meerkat habitat, the San Antonio Zoo is hosting an epic Pop-Up Meerkat Mob Party on Saturday, May 20th from 10:00 a.m. to 2:30 p.m. It's a celebration like no other, filled with exciting activities and surprises that will leave you enthralled. Join them for a Meerkat Mail story time, followed by a Meerkatch bug hunt that will put your detective skills to the test.
But the fun doesn't stop there! Prepare to groove to the infectious rhythm of the Meerkat Mob Dance party, where you can let loose and show off your moves alongside these charismatic creatures. And as a special treat, you'll have the chance to interact with other amazing animals and partake in a meet and greet with the beloved San Antonio Zoo mascot, Cowboy! This is an incredible opportunity for animal lovers to connect with nature and create memories that will last a lifetime.
The best part? The Pop-Up Meerkat Mob Party is absolutely FREE for Members and included with Standard Admission. Don't miss out on this fantastic event that combines education, entertainment, and pure joy. It's a unique chance to experience the magic of the meerkats up close and personal while immersing yourself in a world of adventure and excitement.
Join the San Antonio Zoo and be a part of the Meerkat Extravaganza! Discover the wonders of nature, connect with incredible animals, and create cherished memories with your loved ones. Mark your calendars for Saturday, May 20th, and get ready to embark on a wild journey with our charming meerkat family. We can't wait to see you there!
More information and tickets here: https://sazoo.ticketapp.org/portal/pages/tickets