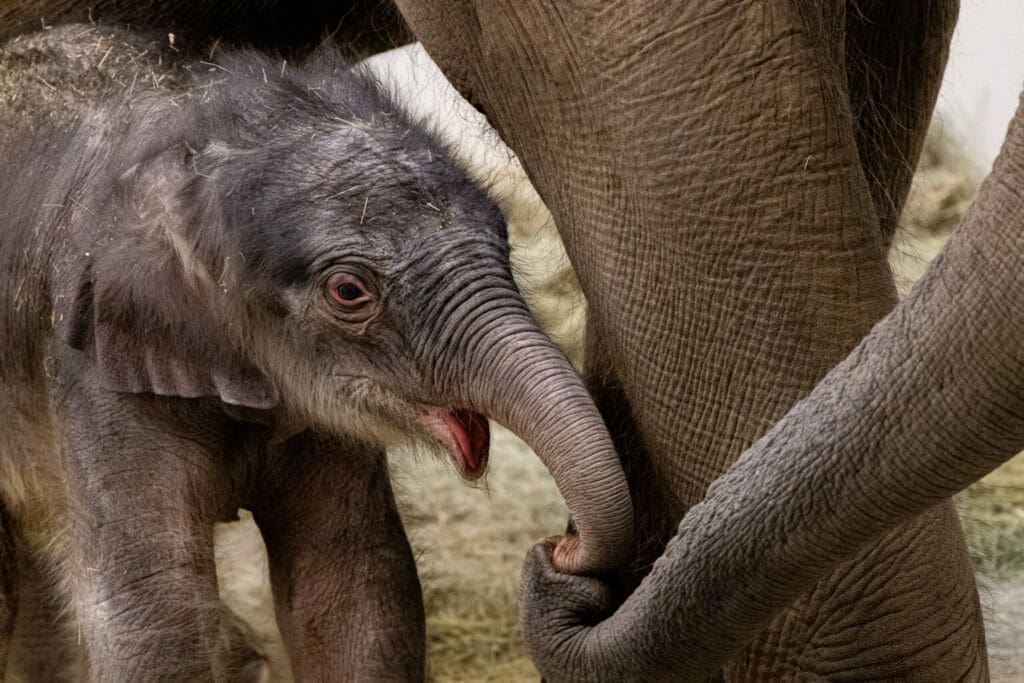 The Fort Worth Zoo is celebrating the arrival of a special new addition to their elephant family! On Thursday, February 23rd, a healthy 37-inch baby male Asian elephant was born and welcomed into its three generations of relatives. This little bundle has already made his presence known – weighing in at 270 pounds!
Belle (the calf's mother) had been closely watched throughout her pregnancy for this momentous occasion. The expansion continues an important tradition that replicates how wild herds are established among elephants; adding even more life and joy to one of our favorite animal destinations: the zoo.
As part of his mother's prenatal care she received weekly blood tests to measure progesterone levels, physical examinations every few weeks and sonograms throughout her pregnancy. The baby boy is sired by 30-year-old Romeo who has been at the zoo since 2015.
The special bond between mother and child must not be understated as it forms one half of preparing for successful rearing habits into adulthood; which is why animal trainers are allowing them some quality time away from prying eyes while they form this attachment in Elephant Springs behind the scenes areas before determining when he can make his public debut outdoors weather pending!